More income

In the app we show you the places with the highest demand so you can make more journeys and earn more.

Safe journeys

All passengers are identified and a large number of them are from major companies.

Best support

Our client support team is available to help you and to respond to your questions.
How to become a driver
Be part of the best community of drivers
Drive with Cabify

Driving licence
Photo/ID document
Year of vehicle
Vehicle model
A community full of stories
I'm very happy because it's easy to organize my hours and to get paid.

I like Cabify because it helps me feel safe as I take passengers around this city, because they care about the environment and accessibility, and because they give importance and appreciation to the driver partners, which is something indispensable and wonderful.

For me, as a driver, it's the safest platform. And the people who choose a service like Cabify know that they are also safe.

I receive my payment on time and I can see my earnings going up each week.
Our drivers attest that Cabify is the safest mobility app in the market
Travel secure
We always show you passengers' identity of the and all journeys are tracked by GPS. We want you to drive with the security you deserve.

Receive your earnings in a regular manner and know exactly how much you've earned for each journey made. We are a company that is established and transparent.
FAQS
Cabify connects drivers with private and business users. In order to make cities better places to live, we have created a sustainable business model, offering self-employment opportunities to hundreds of thousands of people in more than 90 cities around the world.

We use all available travel information to clarify any possible incidents. That's why we geolocate trips and identify passengers. In addition, we prevent users with inappropriate behavior from using the platform again.

You must be over the minimum age required to drive in your city, have a vehicle that meets the established requirements and send the necessary documents, such as a valid driver's license and a certificate of no criminal/sexual convictions.

Once you are a driver, all you have to do is log in with your email and password and connect. You'll quickly start to receive ride requests from the passengers closest to your position, and you'll be clearly shown the points of origin and destination to which you have to go.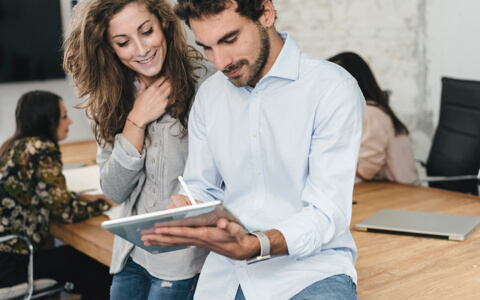 We have various contact channels to resolve your doubts. For quick queries you can consult our help center or chat with an agent and, in case of an emergency, you can also call us via telephone.
More info
For your safety, COVID-19 protection measures include:
Vehicle screens

A partition that protects you and the passenger, reducing contact between seats.

Masks on board

To take care of you and those who travel with you.

Hydroalcoholic gel

To clean your hands between each journey and offer it to your passengers when they arrive at their destination.

Disinfectant solution

To sanitize the driver's area of the vehicle and those parts which receive the most contact.

Gloves at the wheel

For greater protection while you drive.

Responsible passengers

Your passengers will take precautions to avoid risks during their journeys.